---
Greece Lean Six Sigma is an accredited Training Organisation by the International Lean Six Sigma Institute – ILSSI.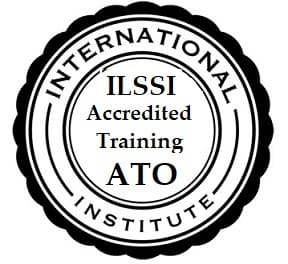 About ILSSI
The ILSSI was founded as a partnership for greater understanding and standardization between Lean Six Sigma professionals in the UK, Switzerland, EU, Africa, USA and the Middle-East with a focus on providing International collaboration, common understanding and standards for both Lean and Six Sigma principles, tools and techniques. ILSSI runs an annual conference as well as offering training, certification, coaching and consulting services, directly and through its partner network. Education is central to ILSSI activities. The institute's training and certification programs are managed by strategic partners in each global region. We have Lean Six Sigma Master Black Belts providing consulting and training services in South East Asia, the Middle-East, Africa, North America, South America and Europe. The institute's corporate advisory arm offers strategic advice as well as project analysis and guidance to both commercial and not-for-profit clients.
We provide Accredited Lean Six Sigma Certifications through our online proctored exams. We offer all certification levels in 8 different languages. Yellow Belt, Green Belt, Black Belt and Master Black Belt level. Also Certified Lean Practicioner, Design for Six Sigma (DFSS) and Business Process Management (BPM). Certified Lean Six Sigma Organisation.
Visit exam page for more https://ilssi.org/exams-page/
Source: https://ilssi.org